Biden speaks with Tyre Nichols's parents ahead of video release – latest updates | Tyre Nichols
FBI director 'appalled' by Nichols video, says civil rights investigation opened
FBI director Christopher Wray said he was "appalled" by video of Tyre Nichols's beating at the hands of Memphis police, and that the bureau has opened a civil rights investigation into the fatal incident.
"What happened in Memphis is obviously tragic. I've seen the video myself and I will tell you I was appalled," Wray said during a press conference. "I'm struggling to find a stronger word but I will just tell you I was appalled."
He noted the FBI and justice department have opened an investigation into Nichols's death under a statute governing police abuses, and "we'll do it professionally without fear or favor by the book, as I think is expected of us".
Here is Wray's full comment:
Key events
Former vice-president Mike Pence said he take "full responsibility" for the secret materials found at his residence, CNN reports:
Pence's disclosure this week that documents dating from his time in the White House under Donald Trump were discovered in his Indiana home came after both Joe Biden and Trump were found to have similar materials in their possession. Attorney general Merrick Garland has appointed two special counsels to handle the investigations of the current and ex-presidents' documents, but hasn't done the same for Pence.
A network of racial justice activist groups is asking the public not to share footage of Tyre Nichols' fatal beating at the hands of police, which is scheduled for release at 6 pm eastern time.
Here is the message from Movement for Black Lives:
Separately, the Republican National Committee re-elected Ronna McDaniel as its chair, overcoming concerns about her leadership after the party underperformed in last November's midterm elections.
McDaniel's main challenger was Harmeet Dhillon, a lawyer for Donald Trump who handled his challenge to a subpoena from the January 6 committee. Conspiracy theorist Mike Lindell and former congressman Lee Zeldin were also on the ballot, which McDaniel won easily:
Biden spoke with Tyre Nichols' parents
Joe Biden spoke with the parents of Tyre Nichols, according to the Washington Post.
The paper released a brief clip of the conversation, where the president mentions how Nichols' father is "devastated" by the death of his son, and invokes his own experience of losing a child:
Earlier, the White House press secretary, Karine Jean-Pierre, said Biden had been briefed on the video of Nichols' beating that will be released later today, but has not seen it:
From the Capitol, Punchbowl News reports Nancy Pelosi told journalists she will not be watching the video of the attack on her husband:
The top Democrat in the House, Hakeem Jeffries, reacted to the release of video showing the attack on Paul Pelosi.
Jeffries took over from Nancy Pelosi as the party's leader in Congress's lower chamber at the start of this year. Here's what he had to say:
The violent attack on Paul Pelosi was unconscionable and his assailant must be brought to justice. We live in dangerous times of unprecedented extremism and political violence which have no place in our democracy or in the everyday lives of elected officials and their loved ones. The prayers of the Caucus, the Congress and the Country are with Paul, Speaker Emerita Pelosi and their wonderful family. May God watch over Paul in his continued recovery.
Hello US live blog readers, we are continuing to follow developments in the news relating to the death of Tyre Nichols in Memphis after a fatal encounter with the police – and political reaction to that and related developments in Washington, DC, and elsewhere. Please stick around as we take you into the afternoon and evening, ahead of the release later tonight of police video of what's described as a brutal police beating of Nichols.
Here's where things stand:
Tyre Nichols' mother, RowVaughn Wells, said at a press conference in Memphis that ended a little bit ago that she has not been able to bring herself to watch the video of her son's beating by five police officers earlier this month, following which he died in hospital, but she's been told it's "very horrific" and she urged carers not to let children watch it when police release footage tonight.

FBI director Christopher Wray said he was "appalled" by video of Nichols's beating at the hands of Memphis police, and that the bureau has opened a civil rights investigation into the fatal incident.

Footage was released of the brutal hammer attack last year on Paul Pelosi, the husband of California congresswoman and then-House Speaker Nancy Pelosi last October. A right-wing, allegedly politically-motivated intruder broke into their home in San Francisco, with the stated intent of kidnapping Nancy, who was in Washington, DC. Instead he found Paul and attacked him.

Joe Biden sent condolences to the family of Tyre Nichols in a statement released yesterday, while issuing a vague call for "meaningful reform" of policing, an issue on which he has had mixed success during the first two years of his presidency. The US president appealed for calm at protests that are expected in several cities tonight after the video of Nichols's beating is released.
Footage of brutal attack on Paul Pelosi released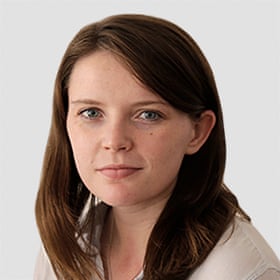 Joan E Greve
Police body-camera video was released on Friday afternoon of the brutal hammer attack last October on Paul Pelosi, the husband of Democratic congresswomen and then House speaker Nancy Pelosi.
The shocking footage shows officers arriving at the front door of the Pelosi residence in San Francisco and knocking loudly on the door.
Paul Pelosi opens the door and can be seen with an intruder as the two wrestle over a hammer. Police can be heard asking "What's going on, man?", then they tell the suspect to drop the hammer. But he says "Nope", then manages to grab it and swing it and, just off camera, hits Pelosi in the head.
Police charge in to find Pelosi collapsed on the floor, unconscious and struggling to breathe, as they grapple with the suspect, who has fallen on the floor partially on top of Pelosi, then arrest him.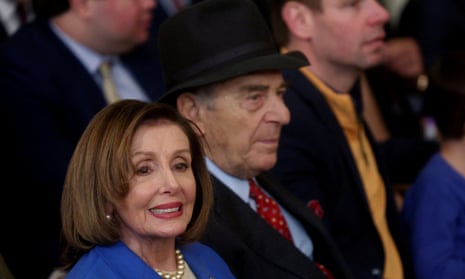 Pelosi, 82, suffered a skull fracture and injuries to his hand and arm in the attack, requiring him to undergo surgery. He remained hospitalized for nearly a week as he recovered.
The video was released Friday, after a state judge dismissed efforts by the San Francisco district attorney's office to keep the footage sealed from the public. The suspect in the attack, David Wayne DePape of Canada, faces state and federal criminal charges of attempted murder and assault with a deadly weapon, among others. DePape has pleaded not guilty to the charges.
DePape's comments to authorities in the wake of the attack indicated that his actions were politically motivated. In court testimony last month, a San Francisco police investigator recounted how DePape claimed there was "evil in Washington" and described his initial plans to kidnap the House speaker.
She was in Washington, DC, at the time and swiftly flew back to California to be with her husband.
Democrats performed better than expected last November's midterm elections, but Republicans narrowly won control of the House of Representatives and, after a fraught election earlier this month at the start of the 118th Congress, California congressman Kevin McCarthy took over the speakership.
Pelosi had announced after the midterms that she would step down from her leadership role while continuing to represent her district in Washington, and she effectively handed the baton to New York Democrat Hakeem Jeffries, who became House minority leader in the new congress.
Memphis police chief Cerelyn Davis explained that the decision to release the video of Tyre Nichols on Friday evening is to reduce the impact it may have on the surrounding communities and schools.
"Friday evening will be a good time to try to get people home, try to have our children safe and have a means of being able to manage any type of response," Davis told NBC.
She added that police will be monitoring parts of Memphis and that they have increased their staffing.
"We don't want to overreact. But the reality is, is that there are individuals that may want to exercise their First Amendment right and come out and protest," she told the outlet.
Nichols' mother urges public not to let their children see video of beating
Maya Yang
"My son is looking down smiling because, you know, it's funny, he always said he was going to be famous one day. I didn't know this was what he meant," RowVaughn Wells, Tyre Nichols's mother said.
"I've never seen the video. But what I've heard is very horrific, very horrific. And any of you who have children, please don't let them see it," she added.
"To the five police officers that murdered my son, you also disgraced your own families when you did this but … I'm going to pray for you and your families, because at the end of the day, this shouldn't have happened. This just shouldn't have happened. We want justice for my son, justice for my son," she added.
"We're very satisfied with the charges," said Tyre Nichols's stepfather, Rodney Wells, referring to the second-degree murder charges against the five officers.
"More importantly, we want peace. We do not want any type of uproar, we do not want any type of disturbance. We want peaceful protests. That's what the family wants, that's what the community wants," Wells said ahead of the planned protests across the country later today as the footage of Tyre Nichols gets released.
"We want to know, where are the unions? Where does the fraternal order of police unions stand on this? We want to hear…that you condemn the savagery…heinousness…brutality of this attack?" said Antonio Romanucci, one of the attorneys representing the family of Tyre Nichols.
Romanucci also called upon Memphis police chief Cerelyn Davis to disband the specialized police unit known as the 'Scorpion' unit which the five police officers were a part of.
"The intent of the Scorpion unit has now been corrupted. It cannot be brought back to center with any sense of morality and dignity, and most importantly, trust in this community. How will the community ever, ever, trust a Scorpion unit?" he said.
"Officers have a duty to intervene in crimes being committed, even if it's intervening with their own officers," Crump said, calling for legislation to be passed which would require police officers to intervene when they see their colleagues exercising excessive force.
"We have never seen swift justice like this," said Crump, referring to the five officers who have since been charged with murder.
"We want to proclaim that this is the blueprint going forward for any time any officers, whether they be Black or white, will be held accountable. No longer can you tell us we got to wait six months to a year," he added.
"It is the culture that allows them to think that they can do this to Tyre," Crump said, saying that it does not matter if the officers were Black, Hispanic or any other ethnicity.
"Call out the culture, call out the culture," he said, as family members of Nichols chanted back.
"It is the institutionalized police culture that is on trial today," he added.